I don't know why my title is Sweet Love but yeah, will be sharing with you the desserts we had last Valentine Family Dinner at Windsor Suites Cafe but if you are interested to check the other foods that night, you can check it here and here…
Anyway, enjoy and have a slice or two!
Lemon Cake
Blueberry Cake
Caramel Custard
Chocolate Cake
Strawberry Jelly
Chocolate Pudding
Cherry Pie
Thai Dessert
Assorted Sweets…
Syrup for the Sweets
Pineapple / Papaya
Mexican Turnip (Singkamas) / Watermelon
4 different Ice Cream Flavour
4 different toppings
Well, after sharing all of these…I hope you find something you like?!
I am also sharing another family picture that night…
And just US at the lobby of Windsor Hotel…
********
Linking with Food Trip Friday hosted by Mommy Willa….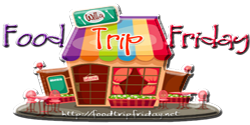 And joining again at Food Friday hosted by Ms. Maiylah…
Also linking with Yummy Sunday hosted by Ms. Bogie…

Have a great weekend, everyone!
********
P.S. My apology for not visiting last week, just had so much on our plate then…by moving from one place to another plus other stuff that needs to be done!
I will visit you this week. Thanks and see you around!